August 2016
After the April work (see below), the next phase came in August, in preparation for the Weston-super-Mare show.
The first photo, below, shows the business side of the layout behind the backscene. This is the mess of wire that was inherited with the layout - it's computer data cable that isn't really suitable for powering anything. It's fragile and snaps off if poked. It was finally time to get rid of it.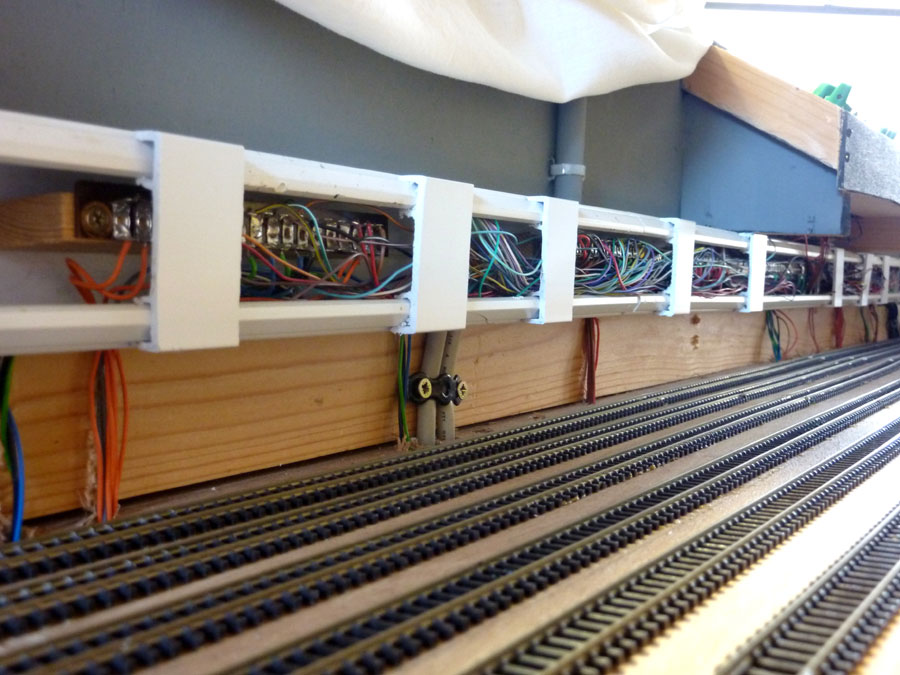 A couple of weeks later and it had all gone - replaced by 7/0.2 wire as a minimum throughout. The easiest and cheapest way to do this is to use burglar alarm 8-core cable.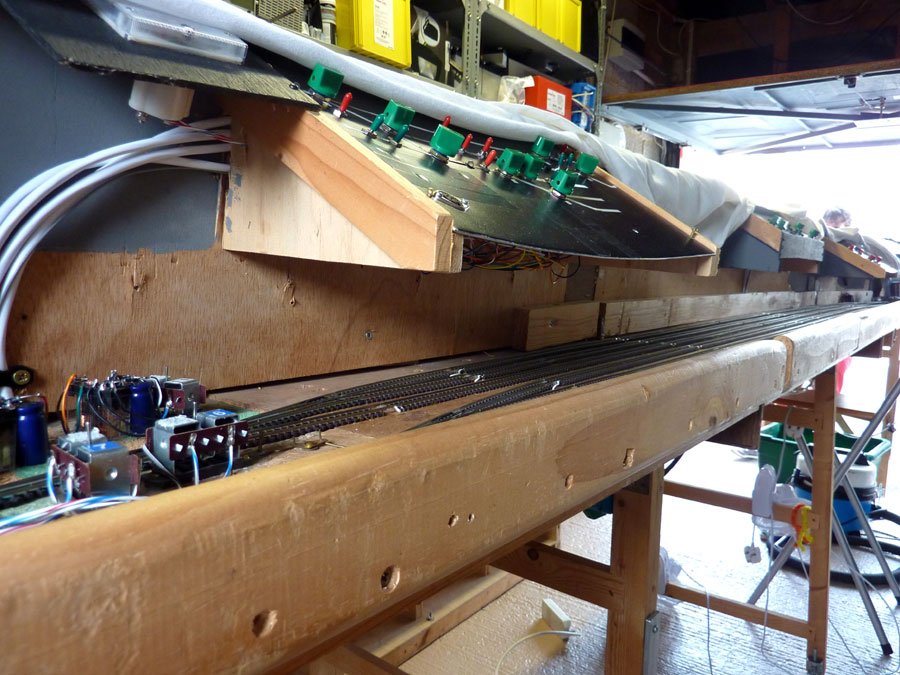 The east panel view is seen here on the inside - the offending wiring can be seen on the rear right-hand side in the form of a thick grey cable.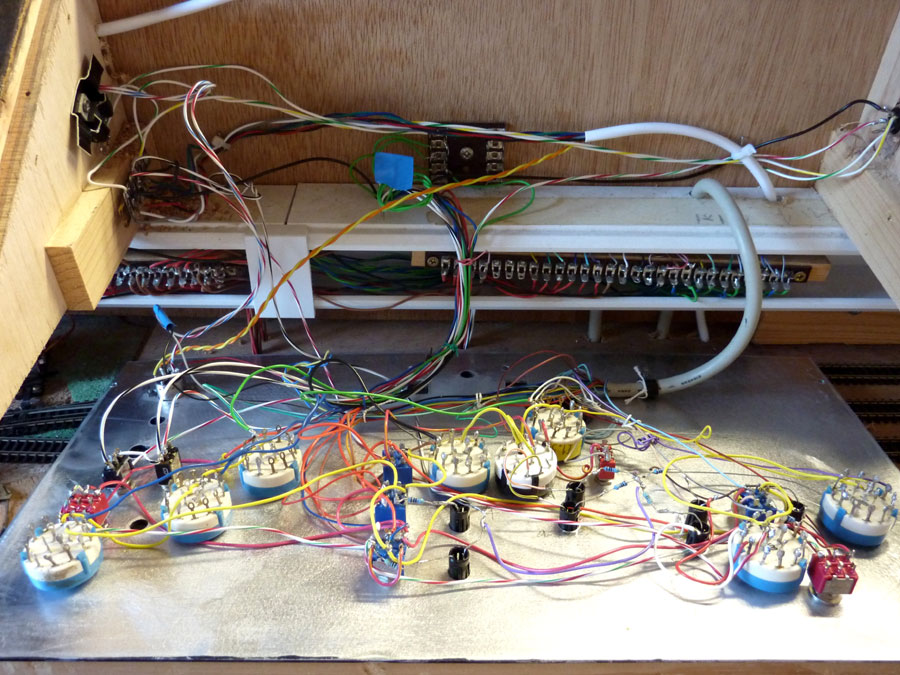 This view, below, shows the view under the east end - MERG PD3 point drivers are visible, plus the rows of terminal strips - very handy!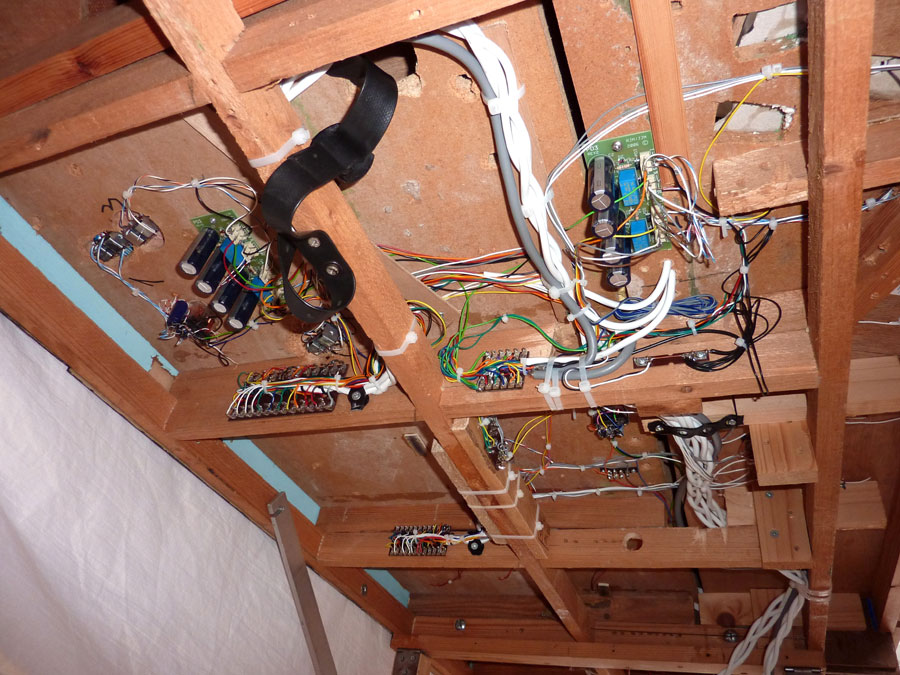 The next photo, below, shows the inside of the west end panel. It doesn't look a great deal different but all of the 'skinny' wiring has gone and it's now fully dual control-enabled for all sections of track. Job done.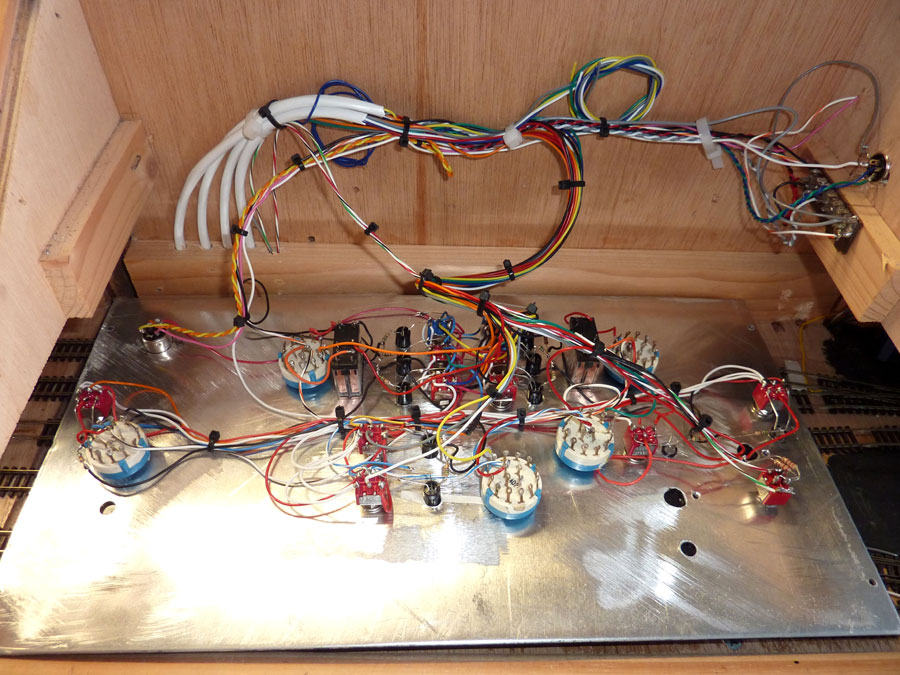 April 2016
April saw some drastic work carried out on the scenery at the back of the layout. It was time for a fairly tired-looking row of shops and houses to be demolished in favour of building a trading estate (that's progress for you).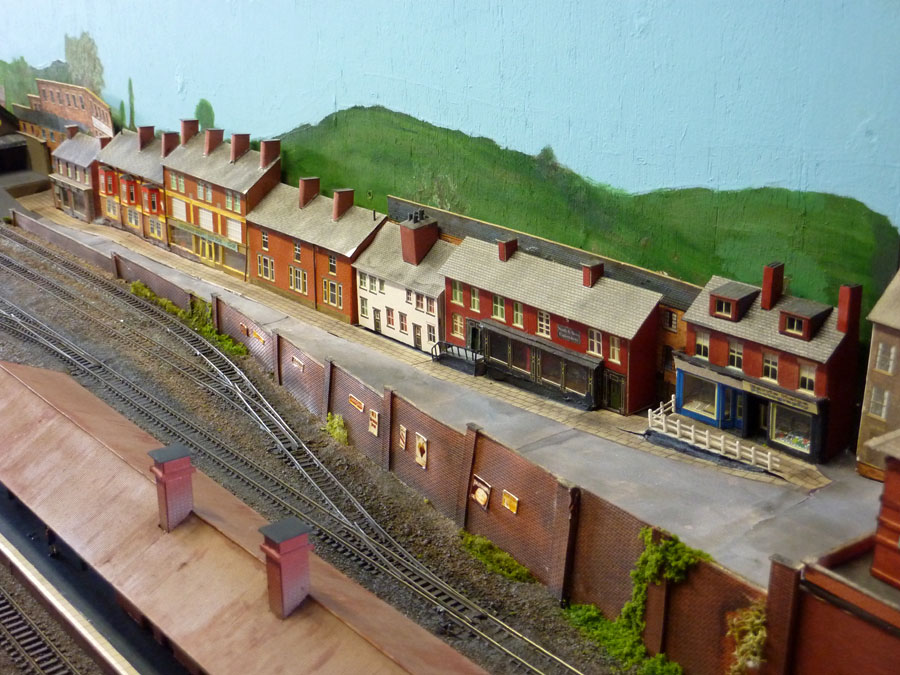 The 'after' shot, below, shows a modern collection of light industrial units although no signs of any hard work going on outside them. It must be a Sunday.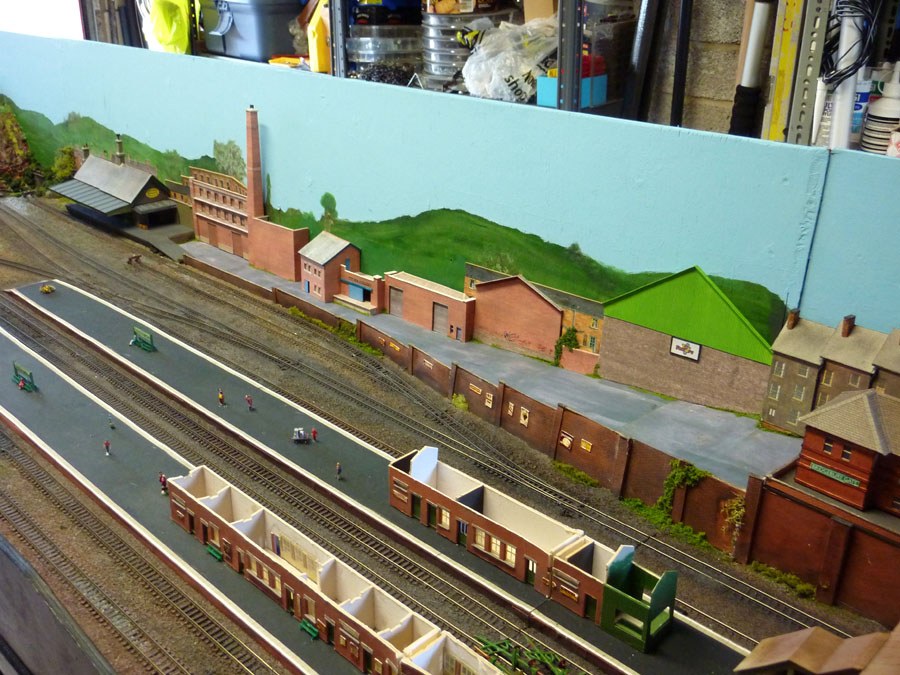 From the opposite direction the change was just as remarkable. This is the 'before' shot.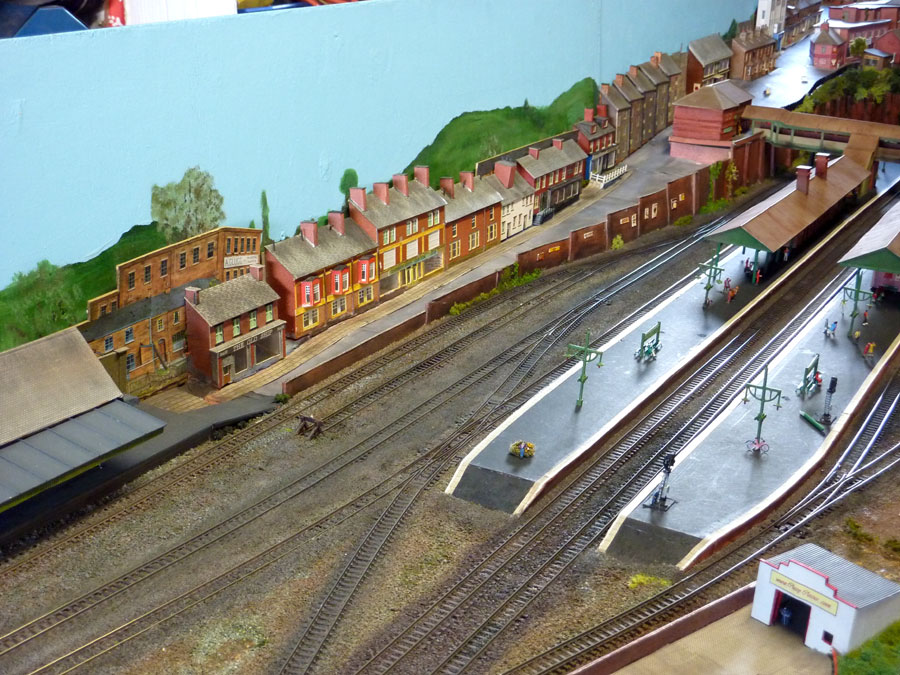 With a photo-shoot of the layout coming up in almost no time at all, a chisel was taken to the old buildings...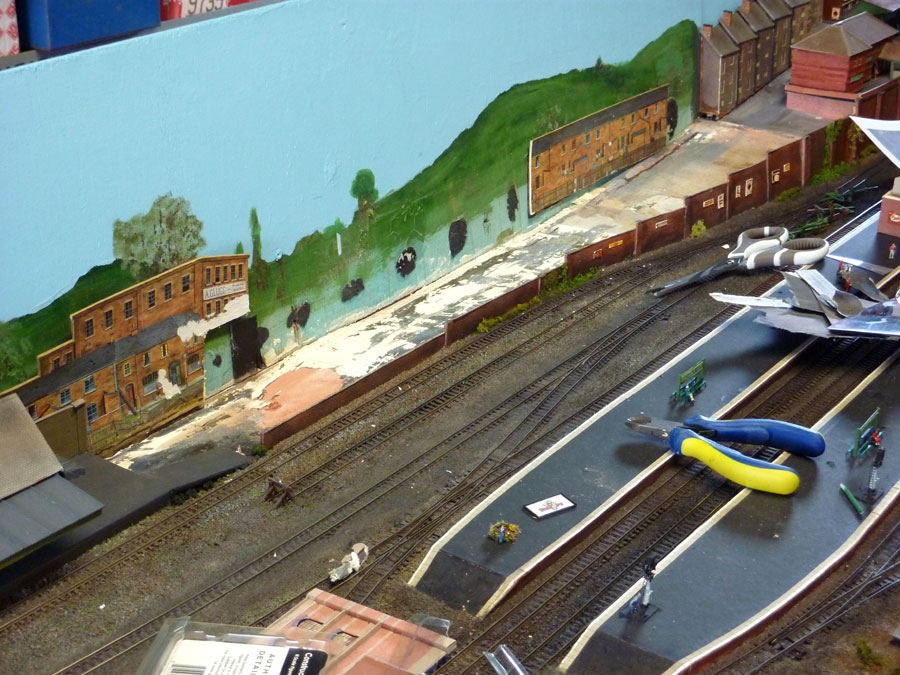 ...and the new units were installed, just in time for the Railway Modeller Photo-Shoot. That was all that was needed for this phase of work, but the layout still needs some rewiring. That will come later in the year.